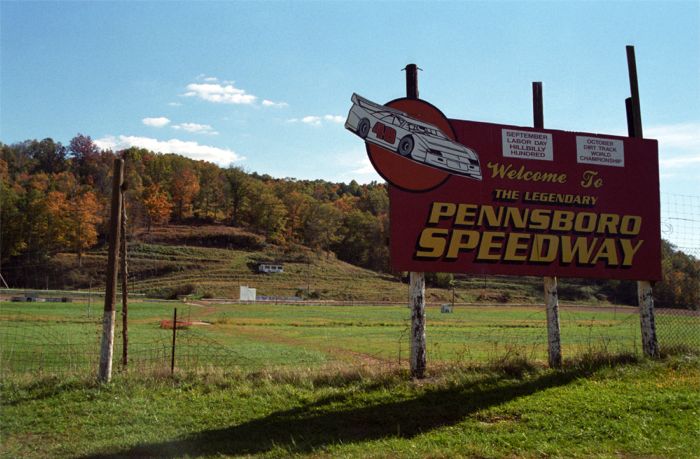 The sign still stands as you pull into the old place.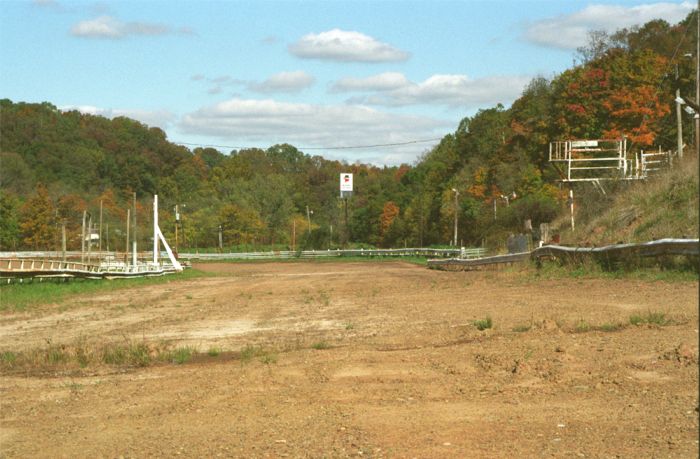 The race track has started to grow up.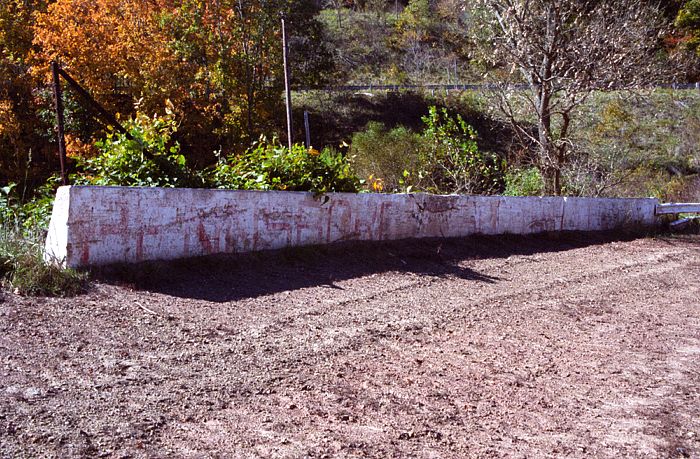 You can barely read the words Pennsboro Speedway on the wall in turn three.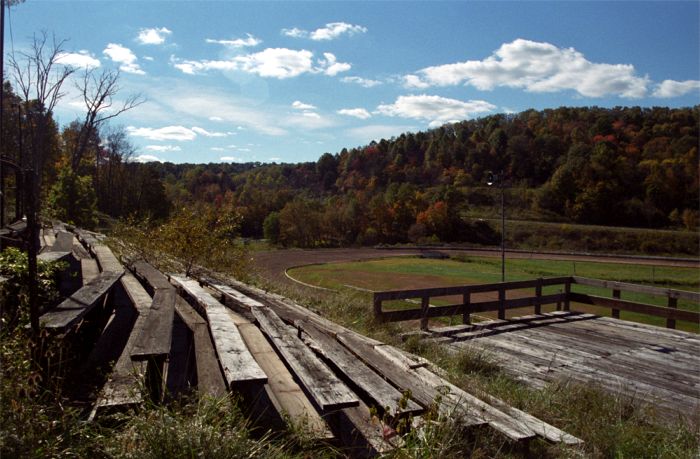 The grandstands on the hillside.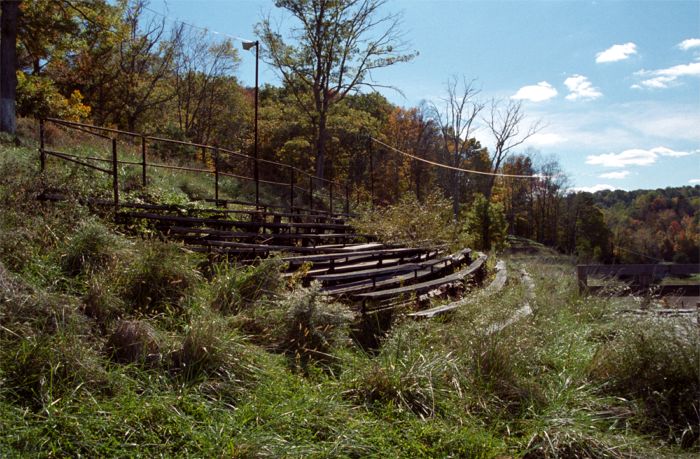 The grandstands now have a tree growing through them.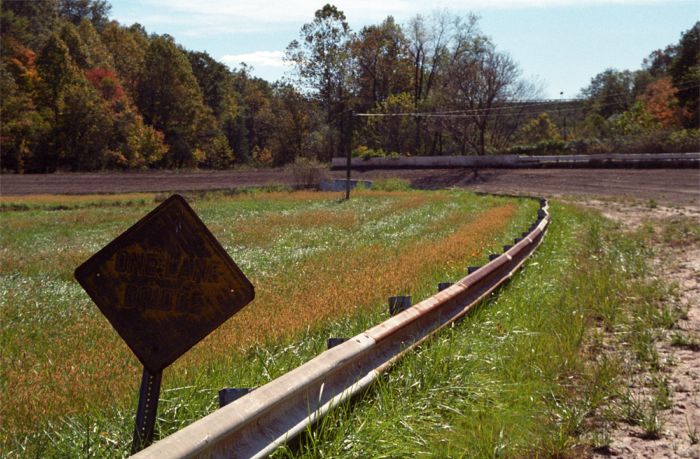 The old one lane bridge sign that is still present going into turn three.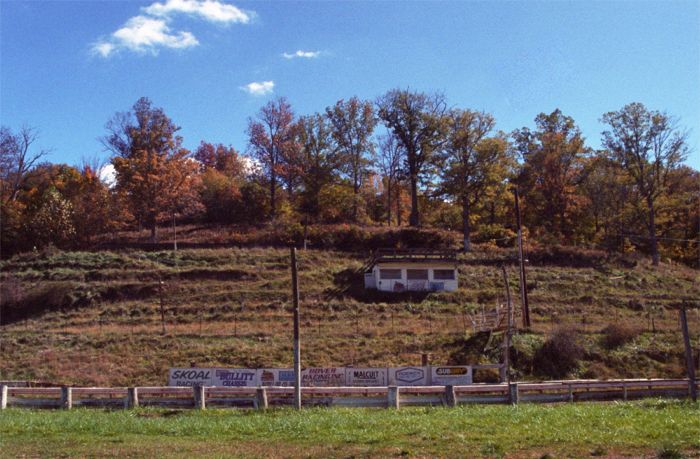 The hillside at Pennsboro.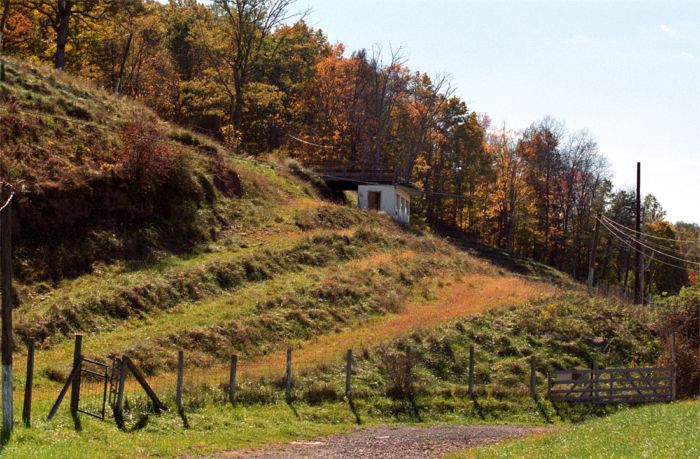 The railing that once led up the hill is all gone now.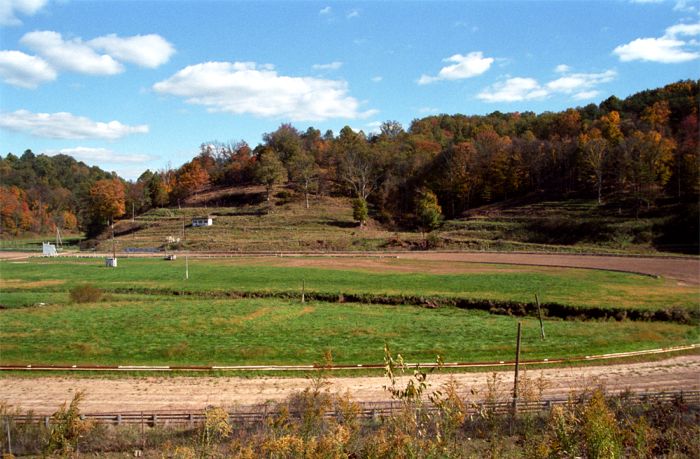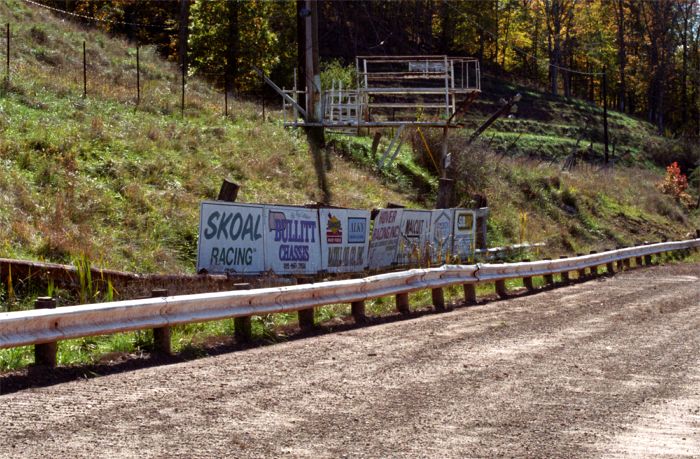 The billboard signs on the front stretch.
Copyright ©2004, Rick Schwallie Photography, all rights reserved.
Website, Photography, HTML code & graphic design by Rick Schwallie.
This website is hosted by RaceVibe.com